JA-P120 Rotating material tray
Features
Durable and low noise and maintenance-free features popular with customers, and all stainless steel easy assembly and disassembly, cleaning
Performance
1、All stainless steel design.
2、The machine can be equipped with other transportation equipment to complete the sorting of materials such as combing the transition process.
3、Easy to assemble and disassemble, clean up simple.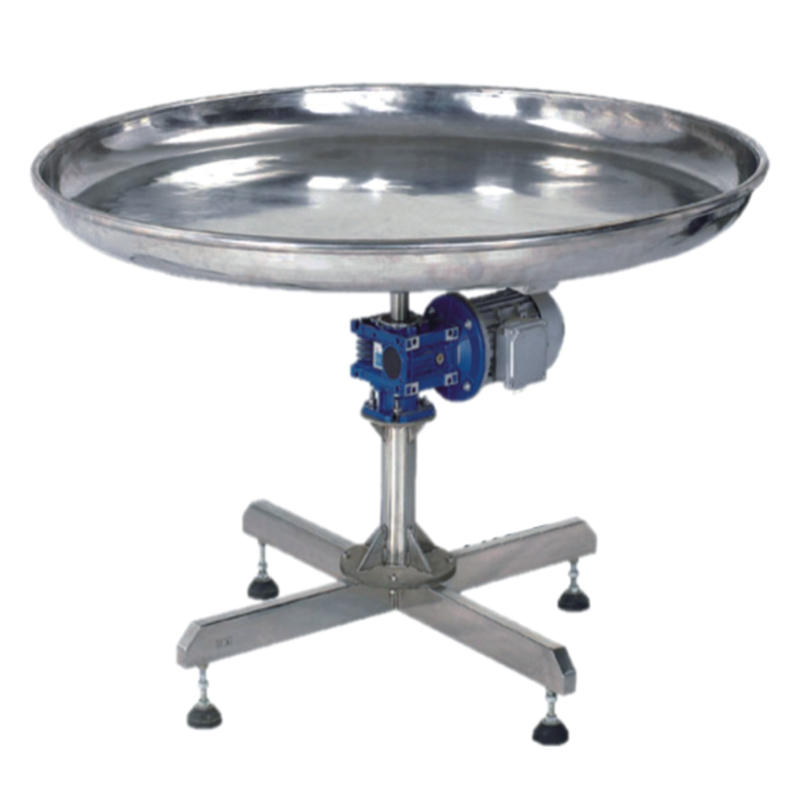 Mainly used for food finishing, combing. Such as potato chips, peanuts, candy, dried fruit and other granular or massive products.
Business Advisory: (+86)13590624812 Elsa
(+86)13119876837 Sharon
Technical service: 0757-81082613
E-mail: sharon@jieaopacking.com
elsa@jieaopacking.com
Chinese website: www.jieaopack.cn
Ali integrity through: jieaopack.1688.com
Office add: NO3, Keyun middle road,technology industrial park A area,Shishan town,
Nanhai district,Foshan city,Guangdong,China